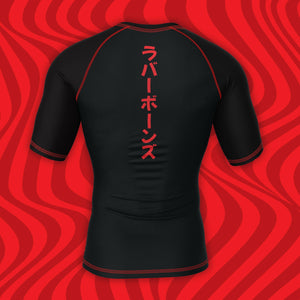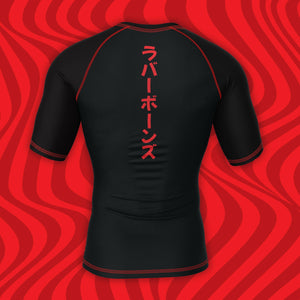 Skullwave Rash Guard
From the Skullwave Collection, the Rubber Bones grappling shorts have arrived! Check out the matching Skullwave Shorts. You won't go unnoticed on the mats with these colors!
Short-Sleeve Compression Fit Rash Guard. Made from thick lycra polyester and soft spandex blend, 4-way stretch. Our all-purpose BJJ, MMA rash guard will offer you a comfy, snug fit for endless training.